Address: Kutaisi: Gelati st. N2

ორშ-პარ 8:30-17:00 შაბათ-Sunday 9:00-14:00




All medical tests in Europe

Children up to 3 years old
In this branch, it is possible to take blood from children under 3 years of age. You will be served by a professional nurse.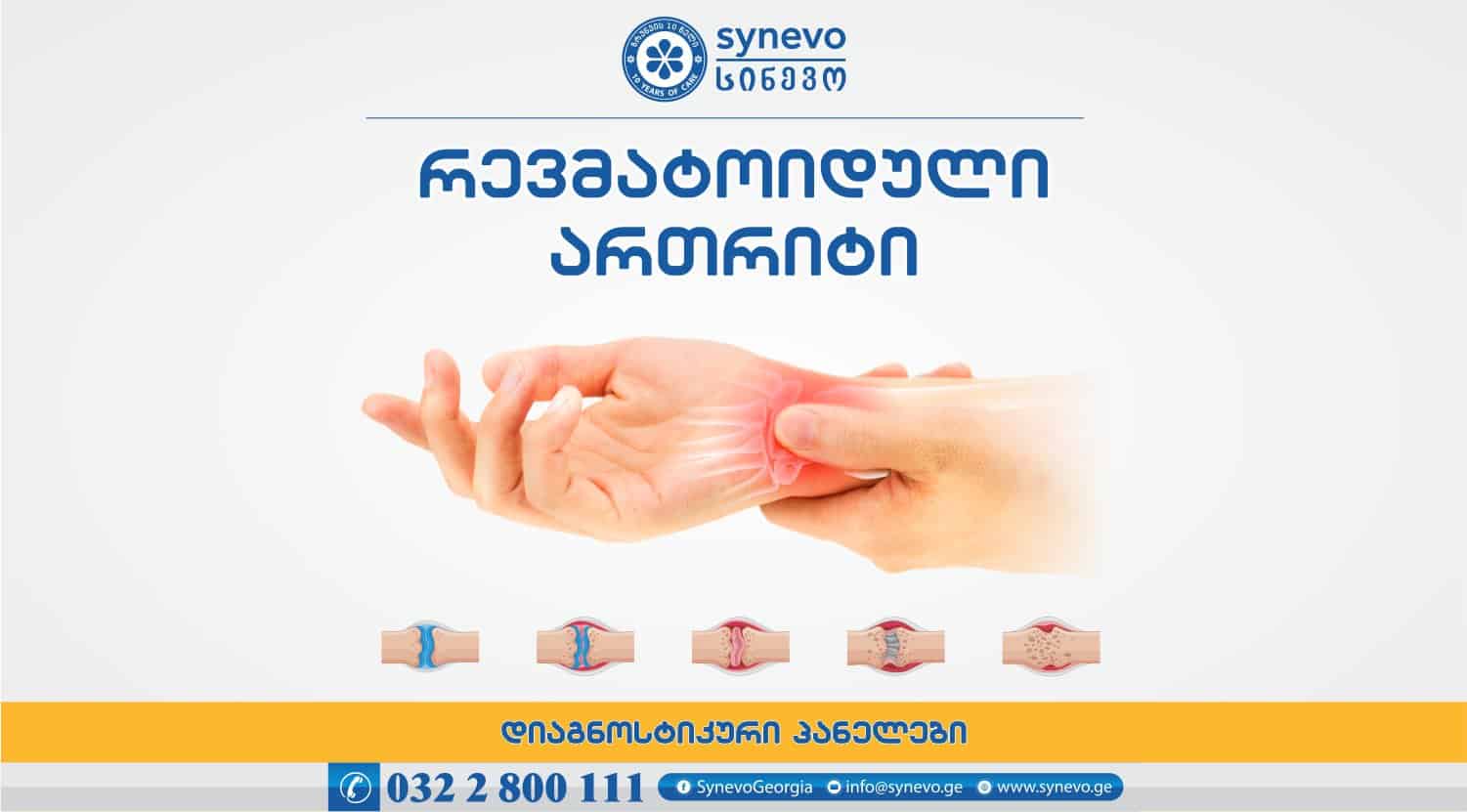 Rheumatoid arthritis is a multifactorial, autoimmune, systemic disease with progressive joint damage;
Learn more »

Teona Okhropilashvili
05: 29 18 Oct 22
I found very kind, attentive and humane staff at Synevo's Kutaisi branch. I want to publicly thank you!

anouky W
10: 47 11 May 22
I would like to thank the staff, Mariam and Nana for their professional service, I found a clean, orderly environment and very attentive staff at the branch...❤️